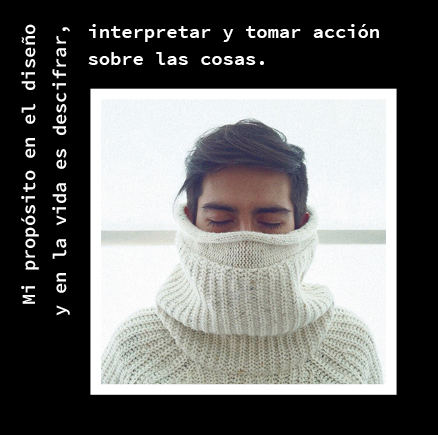 Juan David Muñoz Jurado, publicista y diseñador gráfico. 
La imagen y las formas son mi pasión, 
creo que las cosas siempre pueden ser mejores,
y que ... no hemos llegado hasta aquí solamente para llegar hasta aquí.
----------------------------
Juan David Muñoz Jurado, advertiser and graphic designer.
Image and forms are my passion, 
i think things can always be better 
and i also believe that...
we didn´t come this far to only come this far.